We have the number one Crew Houses in Antibes
All inclusive pricing, the most central locations, and the most support
Safe, Secure, Central.
At the Vine it's not just about the accommodation or the location but about the human experience and support that goes with it. 
From the first moment you arrive you will be immersed, included and connected.
You'll be able to focus on your job hunt within the environment of our fully equipped houses and their devoted spaces to work, study, relax, etc..

"The original and still the best"
Highly Central, yet quiet location, in the heart of old Antibes
16 Rue de la Baume, Antibes
5 bedrooms
bedrooms are triple share, and quad share
all bedrooms have private bathrooms
Non-smoking throughout
Secure codelock access with individual pin codes
Free unlimited fast WIFI included
Large Fully Equipped Communal kitchen
Fully equipped crew office facility
Free CV Printing / copying included
Free Laundry included
Library
Computers with Internet included
Close to secure undergound carpark
Less than 20 minutes from NICE International Airport

Bus or train connections to Airport
Private transfer to / from airport available
Large shared dining room
Large shared lounge room with big screen TV
Sunny outdoor terrace
Lockers in every room
Luggage storage (Small Additional charge)
AIR- conditioned / heated throughout
"On Antibes' prettiest street"
Located in the heart of old Antibes
25 Rue du Bas Castelet, Antibes
7 bedrooms
bedrooms are triple share
all bedrooms have private bathrooms
Non-smoking throughout
Secure codelock access with individual pin codes
Free unlimited fast WIFI included
Enormous Fully Equipped Shared kitchen
Fully equipped crew office facility
Free CV Printing / copying included
Free Laundry included
Library / Study room
Computers with Internet included
Close to secure undergound carpark
Less than 20 minutes from NICE International Airport

Bus or train connections to Airport
Private transfer to / from airport available
Large shared dining room
Large shared lounge room with big screen tv
Sunny outdoor terrace
Lockers in every room
Luggage storage Additional charge
AIR- conditioned / heated throughout
"Closest to the centre of action"
Located right by the Hop Store, the epicentre of Mediterranean Yachting
20 rue des Casemates, Antibes
10 bedrooms
bedrooms are triple share
all bedrooms have private bathrooms
Non-smoking throughout
Secure codelock access with individual pin codes
Free unlimited fast WIFI included
Enormous Fully Equipped Shared kitchen
Fully equipped crew office facility
Free CV Printing / copying included
Free Laundry included
Library / Study room
Computers with Internet included
Close to secure undergound carpark
Less than 20 minutes from NICE International Airport

Bus or train connections to Airport
Private transfer to / from airport available
Large shared dining room
Large shared lounge room
Cinema room
Lockers in every room
Luggage storage Additional charge
AIR- conditioned / heated throughout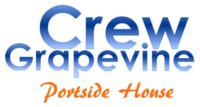 16 Rue de la Baume
06600 Antibes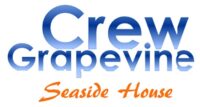 25 Rue du Bas Castelet
06600 Antibes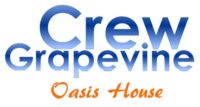 20 rue des Casemates
06600 Antibes
crew house antibes-crew grapevine-antibes hostel-the crew grapevine-crew houses antibes-antibes yacht crew-antibes yacht crew-auberge-auberge de jeunesse-auberge de jeunesse antibes-crew grapevine-grapevine antibes-grapevine crew house-grapevine crew house antibes-hostel-hostel antibes-oasis-portside-seaside-the grapevine antibes-vine