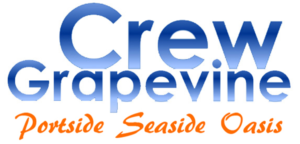 | | | |
| --- | --- | --- |
| 1st March 2023 to 1st November 2023 | Per Night: €45 / night | Weekly: €260 (6 nights, 7th free) |
| | | |
| --- | --- | --- |
| 1st November 2023 to 28th Feb 2024 | Per Night: €35 / night | Weekly: €210 (6 nights, 7th free) |
Crew Info & FAQS
Why stay with Crew Grapevine ?
We are yacht crew ourselves, and have structured our houses provide the services and facilities you would expect at your home with flexibility similar to a hotel. Plus a whole load of extra support thrown in.
I don't know how long I need to stay ? How does indefinite stay work ? 
Hunting for your next super-yacht can be all-consuming, and the hiring culture on the yachts can be very last minute, frequently a few days notice is all you get that you've been hired and need to fly out to your yacht.
So we have taken the guesswork out of your logistics by offering indefinite length stays. Once you book with us, it is assumed your booking is for an indefinite stay "the bed is yours as long as you need it" (unless you tell us otherwise). When you are ready to leave simply let us know and you will be reimbursed for any nights that you don't stay (24hrs notice required).
What is Grapevine's Refund policy? 
Our accommodation is as flexible as the yachts expect you to be. When you check in we ask for your first week's rent up front. We run a 24 hours notice-to-depart policy. If you need to leave before the week is up simply let us know 24 hours before you are due to leave (check out is 10am so therefore you'll need to tell us before 10am the day before you leave) and we'll refund any unused nights. If you need to leave the same day, then of course you're free to go but you'll forfeit any nights inside the 24 hour notice period. If you get the end of your week, we'll collect the next week's rent as the same process starts again.
Why Antibes ?
Antibes is centred around Port Vauban, the largest yachting port in the Mediterranean. A popular yachting destination and over the last 10 years it has emerged as the global Superyacht recruiting hub. Antibes is the undisputed yachting Mecca for the Mediterranean and Hundreds of yachting based businesses are based here (including Most of the Crew recruitment agencies). Antibes is also well connected to the other Cote D'Azur hotspots such as Monaco and Cannes.
How many crew stay at a time?
Each house has enough guests to ensure social momentum without being crowded, and are set up in a reasonable simulation of onboard living conditions. The crew you will be living with are your instant network, and will be a valuable resource of information, connections, friendship and sanity during (what can be) the tough process of finding your next yacht.
I need a job?
Breaking into any new industry can be hard, Yachting is no exception. It is easier with Crew Grapevine behind you. From simple directions, to CV building, to career counseling we have done it all before and are on hand to help with whatever it takes to get you where you need to be. The Crew Grapevine has worked hard to create opportunities for seasoned hands and newcomers alike and now many yachts recruit directly out of our house for their crewing needs.
What about daywork ?
Whether gaining experience, or for extra money, we believe getting temp jobs and daywork is very important. At check-in you will be added to our infamous whatsapp group for you house. Info, exciting daywork and job opportunities will be streamed in real time to your smartphone, so you can chase down the best options on the go. A large percentage of all onboard positions are filled following on from daywork. The Crew Grapevine has extensive industry contacts and network.
When I should I get there ?
Long held wisdom has suggested the best time to get here is early April. However, recently several trends have converged changing the hiring landscape profoundly. Antibes gets very crowded in April and for every job going there may be thousands of people applying. The truth is that there are jobs (for the right candidates) available year round. There are jobs available in winter when only one or two candidates are applying (much better odds!)
What are my chances really?
Over a thousand crew stay with us every year, and very, very few leave disappointed, if you want it, it's there to be had! The only real question is… are you as committed as the next person?
I don't want to share a room with some weirdo?
Yachting is very straight forward. It is full of cool, interesting people who do cool, interesting jobs. Weirdo's just don't make the cut (crews are too close knit and crew cabins are just too small). No weirdo's allowed! If any weirdo does get in then they are asked to leave.
I don't want to share a room (or bathroom) with any members of the opposite sex?
No problem. We don't want you to either. Most of our rooms are same sex rooms/ bathrooms. If you are particular about sharing… make sure you tell us of your preferences and we'll sort it out.
I have been waitlisted for a place at The Crew Grapevine..what does this mean?
Our policy is that you get to stay as long as you need (even if you don't know). This means that unlike a hotel we never know when people are checking out (usually until the last minute). This in turn, means that we don't know if a bed is available to you until someone leaves. Frequently our bookings are not all confirmed yet, we require our guests to confirm one week before they arrive. Because the recruitment culture among the yachts is very last minute, guests check out at the last minute and some do not even show up. We will immediately contact you and add you to our booking sheet. During busy months guests are often put on the waitlist or standby list. This means you may need to find a cheap hotel to stay for a night or two until your bed becomes free.
I need a quiet place to study?
All our houses have a crew office desks for moderate study purposes. If you are doing an intensive course and you really need to focus then SEASIDE HOUSE has a dedicated study library for students (year round). A place of calm and quiet with many helpful study resources at your fingertips. We also have rental apartments and studios also in the old town should you have need….. just let us know.
There a few of us coming would it be better to rent an apartment?
Yes and No, we have rental properties available throughout the old town – just ask. But our guests often find that they REALLY benefit from moving into the group atmosphere of The Crew Grapevine. Creating an instant network of others sharing the same experience can really make the difference. Most guests find that they have created lasting friendships at The Crew Grapevine. There have been several Marriages to prove it!
Plus Staying with us can also provide extra flexibility that rentals cannot. No large deposits to come up with, no one leaving others with bills unpaid. If you still want an apartment… let us organize it for you. Just ask.
I need a receipt for my Visa application?
Yes, we can help with pre paid receipts for inclusion in visa applications. We recommend SA YACHTIES visa service to ensure you get the right visa.
Security
Security has never been an issue at The Crew Grapevine. We have taken many precautions to avoid problems. Each guests has lockable storage in their rooms, and access to the property is by code lock thus limiting entry only to those currently residing in house. There is a safe in each property if you should need.
Group & Refit Rentals
Managing Group and Refit accommodation is easier with Grapevine.
We can handle groups of up to 28, comfortably and flexibly.  Along with our unique common areas, making self catering a breeze.. please enquire here.
How to Book at Crew Grapevine
We will be in touch shortly
Refit / Group accommodation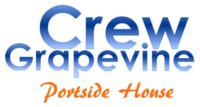 16 Rue de la Baume
06600 Antibes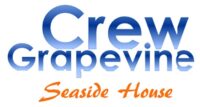 25 Rue du Bas Castelet
06600 Antibes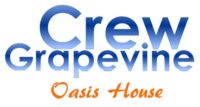 20 rue des Casemates
06600 Antibes