Access a closed network
These are lucrative careers expect competition
How you face your competition is what will count. 
Staying with us ensures the best start and the most up to date information, regardless of what you are looking or your experience level.
Crew Grapevine was founded in 2009 by yachting couple Jason (Yacht Captain) and Jennifer (Yacht Chef). 
"As industry insiders, it was obvious what was needed.  Accommodation that was central, secure, and as flexible as the industry expects its crew to be. Plus knowing that crew aren't here for a holiday, they need connections, support and focus, and an understanding of how to combine all three to make opportunity. We set about to create the framework for success, the Crew Grapevine was born".       
Grapevine specialises in industry integration in a way you won't find anywhere else.  Included in the price is weekly Industry Induction and Job Interview workshops, CV critique and review and whole lot of support thrown in. 
"From the beginning we had the connections to steer jobs towards Grapevine's blackboard, this was ultimately so successful that we noticed crew sitting at home in front of the board, as it was more profitable than dockwalking or agencies.  So went mobile to ensure our crew could do it all once."

Reputed as the no nonsense crew houses, Captains and executive level crew (many of whom started their own careers with Grapevine) know the best and most committed crew stay at the Grapevine.
Staying with us and being a member of our crew house family gives you access to Grapevine's considerable reach and connections. 
We're looking forward into welcoming you very soon.
Feel free to use our contact request, we will reply quickly
Contact Request
We can help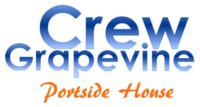 16 Rue de la Baume
06600 Antibes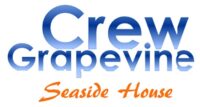 25 Rue du Bas Castelet
06600 Antibes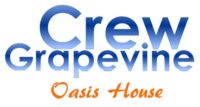 20 rue des Casemates
06600 Antibes
crew house antibes-crew grapevine-antibes hostel-the crew grapevine-crew houses antibes-antibes yacht crew-antibes yacht crew-auberge-auberge de jeunesse-auberge de jeunesse antibes-crew grapevine-grapevine antibes-grapevine crew house-grapevine crew house antibes-hostel-hostel antibes-oasis-portside-seaside-the grapevine antibes-vine